Aidvita One Daily Multivitamin for Men And Women Combo Pack

4 sold in last 2 hours
Estimated Delivery: Dec 11 – Dec 15
... people are viewing this right now
---

Description
Modern life is such that no matter how much one tries, there is bound to be some bit of work-life imbalance. Stress at the workplace, and paucity of time to meet the requirements of the office as well as personal life can ruin our health in ways that may not be visible immediately but will impact it in the long run. Women have their own set of health issues related to lifestyle. Then, there is the issue of how much time we give to the act of eating our food. The result is that we are deficient in valuable nutrients, vitamins, and minerals. Here comes the need for multivitamin tablets. Made with essential nutrients like vitamins, minerals, Natural Extract. These multivitamins and multimineral tablets contain Ginseng Extract which has an antioxidant and anti-inflammatory effect. Helps to strengthen the immune system, enhance brain function. These Capsules help support joints, brain, skin, and hair, and improve energy and overall health. The Multi minerals have Calcium, Vitamin D3, and B12, that's help to support bone and joints. Consume one capsule every day with water as prescribed by your healthcare professional to avail its multiple benefits and it should be consumed after breakfast or lunch.
Reviews (5)
5 reviews for
Aidvita One Daily Multivitamin for Men And Women Combo Pack
---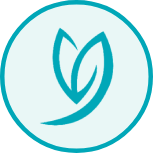 0 Customer(s) recommended this item
Reviewed by 01 customer(s)
Thanks to Aidvita, I've found the perfect balance for my digestive health.

Ever since I started using Aidvita's products, I've felt a noticeable boost in my overall health!

My skin and hair have never looked better, all thanks to Aidvita.

Aidvita's supplements are a must-have for anyone prioritizing wellness.

Feeling rejuvenated and energized thanks to Aidvita's daily vitamins.
Only logged in customers who have purchased this product may leave a review.